Two articles came up in my newsfeed this week:
One from The New York Times – Farmland Values Hit Record Highs, Pricing Out Farmers
and
from local news in Iowa – Record price for Iowa farmland now $30,000 an acre
Let's pause to let that sink in.
This record comes on the heels of the last record set in October, which beat the previous record set in August.
High farmland prices have been an issue since the recession of 2008, when land became a safe investment alternative to the stock market.
Covid didn't help either, with low interest rates and dreams of less-populated, wide-open spaces sending many city dwellers in search of rural retreats.
A National Young Farmers Coalition 2022 survey cites finding affordable land as the top challenge for young farmers, followed buy finding available land, period.
In Wisconsin, the average price of agricultural land sold between January and July 1st, 2022, was $5,416 per acre. This is an 8.8% increase from 2021 and a 21.6% increase from 2020.
Here in Green Lake County, we average almost $6,000 per acre, and near Big Green Lake $10,000 per acre is not unusual.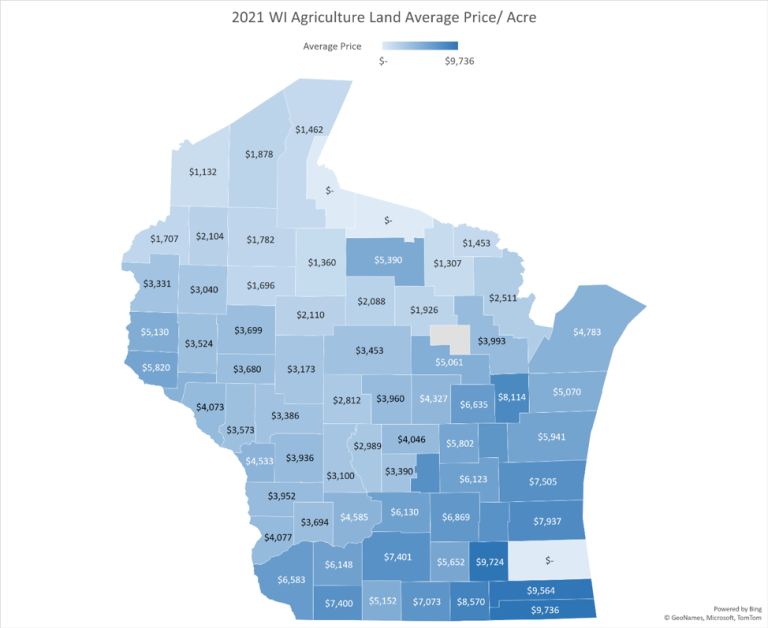 So, how can we help?
We preserve and transition. And with FoxRAP's new Collaborative Land Conservation Program, the ageing and retiring baby-boomer generation of farmers can do just that.
This preserves their years of effort in building and maintaining a working farm and passes it to a new generation, whether that's within the family or not.
Many farmers need the funds tied up in their farmland to retire, and can often maximize those funds by selling to real estate developers. With FoxRAP's program, they can still get fair market price for their land yet have peace of mind knowing that their farm will stay a farm.
Non-farming landowners can also participate.
For more information, please see Programs on our About page.
If you are interested in preserving your land or would like to learn more about how it works, please see our Land Hub page or reach out to us with any questions.